We are experts in commercial kitchen cleaning services. We can provide specialist kitchen extract and supply duct-work cleaning for large restaurant chains as well as smaller local diners, restaurants, pubs, schools, care homes, hotels and other commercial food preparation areas nationwide.
Additionally, our team of experts can provide kitchen extract cleaning throughout hospitals, nursing homes, schools and academies, issuing hygiene certificates for all completed kitchen cleans.
Our specialist kitchen cleaning teams have worked in all types of catering environments from pop-up food stalls to fast food outlets, independent restaurants, high street brands, hotels, hospitals, care homes, schools and universities.
We are contracted to carry out commercial kitchen cleans and extraction cleans for a number of high profile clients, to whom we are most proud to be of service to, year after year. Our customer retention is high because we offer value for money with a reliable and honest service, achieving top results every time.
High standards in commercial kitchen cleaning
Working in the commercial food sector requires compliance with strict hygiene standards under The Health and Safety Act and Food Hygiene Act. We are members of the National Association of Duct Cleaners (NAAD), and we clean extraction systems to TR19 standards.
We ensure that your kitchens are left spotless and we also provide professional ducting and extracting system cleaning so that your kitchen stays cleaner for longer.
We provide kitchen cleaning outside of business hours
Our cleans are mobilised quickly and efficiently due to our nationwide coverage at localised levels. We work out of hours at your convenience to minimise downtime, so we won't be in your way when your kitchen is at its busiest.
Our commercial kitchen cleaners have all the requisite Health & Safety and customer care training.
We offer a complete commercial kitchen deep cleaning service
Structural deep cleaning (ceilings, walls, floors)
Equipment deep cleaning (cookers, fryers, bain maries, griddles, grills, refrigerators, freezers and more)
Worktop and storage deep cleaning (worktops, trolleys, shelving)
Extraction cleaning (canopies, filters, ducting, extractor fans)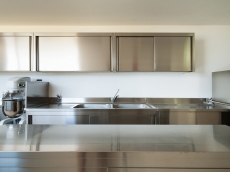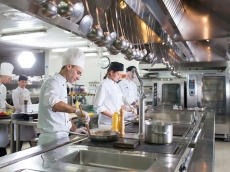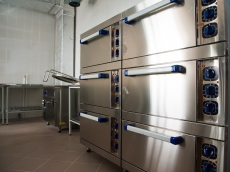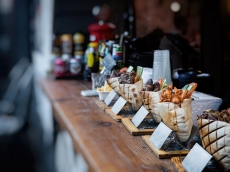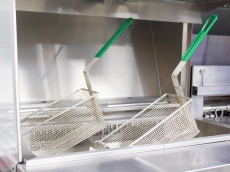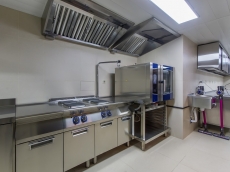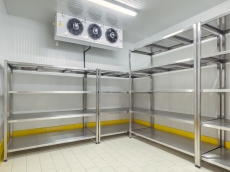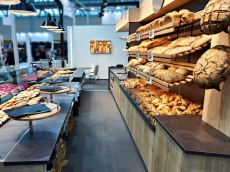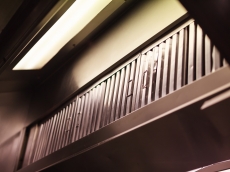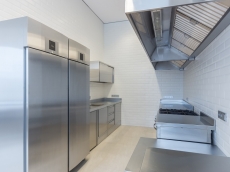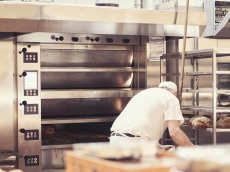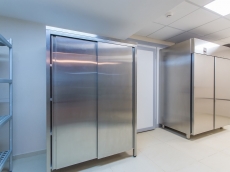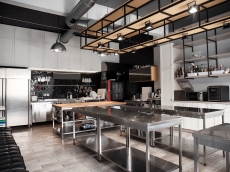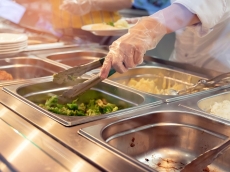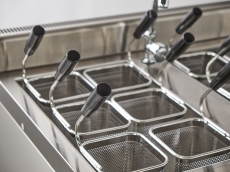 Loading...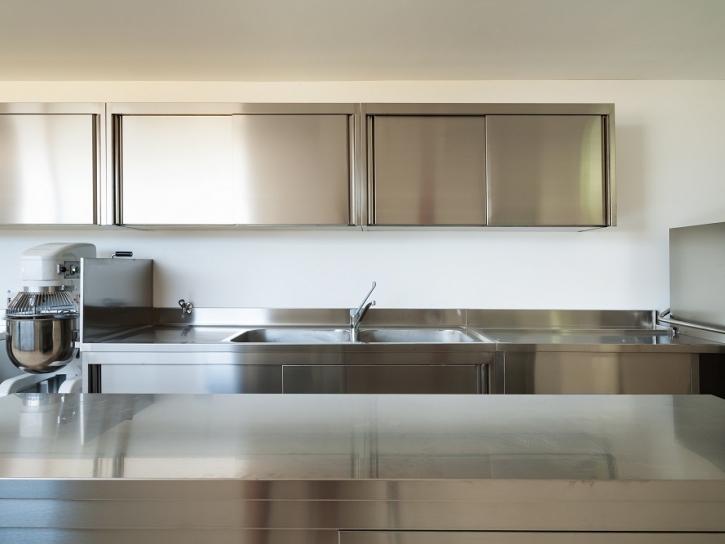 Why choose us for commercial kitchen cleaning services in the UK?
If you need a comprehensive cleaning job done on your kitchen, trust in us for this essential service:

We have £10 million Public Liability and £10 million Employer Liability insurances.
Our ISO 9001 quality assurance certification is a sign of our dedication to 100% customer satisfaction.
Our ISO 14001 accreditation indicates our environmentally friendly approach to cleaning.
We provide nationwide coverage through the deployment of local teams.
Our subcontractors operate to meet the high standards set out by nationally accredited quality management, environmental and health & safety legislation.

To find out more about our services or request a free quotation, call us on 0370 977 0037 (09:00-17:30 Mon-Fri) or email us on sales@cleaningservicesgroup.co.uk
Why choose us?
Always have a personal point of contact.
Full on-site service management.
Bespoke service suited to your requirements.
Ethical employers.
Over 10 years of satisfied customers.
Nationally accredited Quality Management (ISO 9001) & Environmental Quality Systems (ISO 14001).