Daily Office Cleaning
The Cleaning Services Group has over 15 years office cleaning experience cleaning for national companies, as well as for the smaller independents.
Providing a clean office environment is a key component to a modern, effective organisation. Cleanliness is of paramount importance to a company's brand persona and client perception. It also has a major role to play for employee health and well-being and can directly influence productivity through the prevention of absences from work.
What to expect
Whilst the majority of our office cleaning takes place out of hours, either in the morning or evening, we will tailor our services to your individual requirements, frequency and circumstance.
When you're next searching for a reliable, client orientated office cleaning company, get in touch with The Cleaning Services Group - we'd love to hear from you.
Did you know?...
60% of absences from work illnesses are contracted from dirty equipment in the office, such as Ecoli, Staph and bacteria.
With 65% of office workers sharing phones and computers, and with a whopping 25,127 germs per square inch found on just a telephone, employers need to take cleanliness seriously.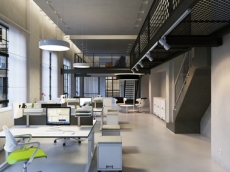 Speak to the office cleaning experts
Looking for office cleaners to maintain a spotless working environment and ensure staff health & productivity ?
Why Choose Us?
Car park cleaning
Watering plants (pruning as well)
Spot cleaning (typically spills - tea for example)
External fascia cleaning
Cleaning air-conditioning vents
Cleaning cafeterias, staff rooms and kitchens
Cleaning (vacuum) carpeting