Food Factory Cleaning
We know the importance of maintaining high standards of hygiene in factories that process, package and store food, so that the health and safety of both staff and the general public is not compromised.
We recognise that food factories are vulnerable to fungal and bacterial outbreaks and that cross-contamination is a particular concern. Flour mills and factories processing powders are also prone to gathering large amounts of dust and debris, which is made up of dirt and food particles and can accumulate in high-level areas to become a fire hazard.
It may be a fresh produce packaging company who have issues with fungal growth on an assembly line, or a meat handling plant with listeria. Because all food factories are different, we develop bespoke factory cleaning programmes for each of our clients so that individual hygiene challenges can be addressed.
Our food factory cleaning services include:
Floor cleaning and maintenance
Machine cleaning and sanitising
High-level cleaning including cable trays and lighting
Daily hygiene cleaning
Assembly line cleaning including conveyor belts
Food processing equipment cleaning
We also offer these factory cleaning services:
Staff washrooms, changing areas and canteens
Carpets and upholsteries
Window, guttering, fascia, signage and cladding cleaning
Emptying and sanitising rubbish and recycling bins
Daily office cleaning
Floor cleaning, mopping, drying, sweeping, refinishing and polishing















Loading...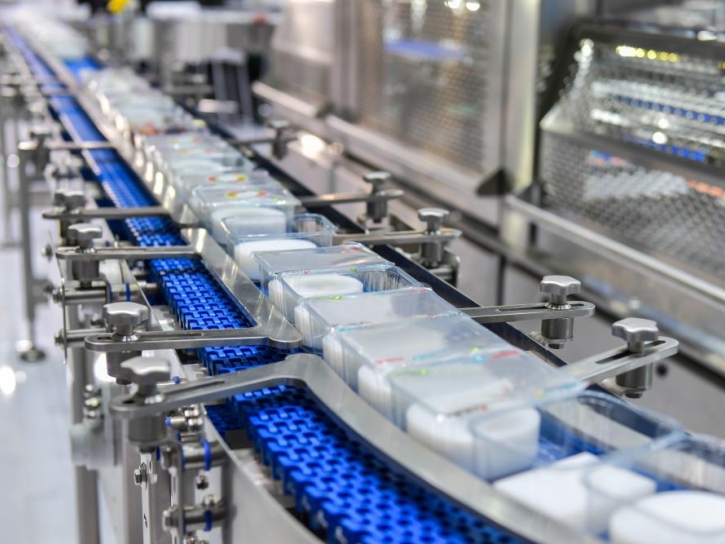 Speak to the UK's leading factory cleaning experts
If you need an immediate site survey and deep-clean performed in your factory, here's why you should trust in the team at Cleaning Services Group:
If you'd like to speak to our team or request a free quotation, call us on 0370 977 0037 (09:00-17:30 Mon-Fri) or email us on sales@cleaningservicesgroup.co.uk
We have £10 million Public Liability and £10 million Employers Liability Insurances.
Our ISO 9001 quality assurance certification guarantees total client satisfaction.
We adopt an environmentally friendly approach to cleaning, as recognised by our ISO 14001 accreditation.
We provide nationwide coverage with local teams.
Our subcontractors operate in accordance with the high standards set out by nationally accredited quality management, environmental and health & safety legislation.
Why choose us?
Always have a personal point of contact.
Full on-site service management.
Bespoke service suited to your requirements.
Ethical employers.
Over 10 years of satisfied customers.
Nationally accredited Quality Management (ISO 9001) & Environmental Quality Systems (ISO 14001).
National coverage.