The Cleaning Services Group offers a full range of Cleaning Services to Customers in Sutton, South London. Sutton is one of the most Southern of all the London Boroughs and includes the desirable 'Village' type Districts of Cheam, Belmont and Carshalton. Sutton is also home to the first and largest Carbon-Neutral Eco-Community in the UK. BedZED was developed between 2000-2002 to create 99 Homes and nearly 1,500 square metres of work space in Beddington. Whether you are a Construction Company looking for a Builders Clean to another new Development, or a Refurbishing Firm in need of a Quote for a Sparkle Clean to an Office Shop or Cinema, The Cleaning Services Group provide tailor-made solutions to your Cleaning requirements. Here are just a few types of Cleans we can offer in the London Borough of Sutton:
CONSTRUCTION & SHOP FITTERS:
CSG are Construction Industry Cleaning Specialists who already provide a range of Services to Builders, Refurbishers, Shop-fitters and other Contractors. From Final Handover Cleans to Phased Cleaning, Daily Cleaning to Maintain Site offices and Toilets, to Cleaning and Protecting Windows.
WAREHOUSES AND FACTORIES:
Industrial Units can accumulate a build up of dirt and dust over time which can then contaminate stock or pose a risk to machinery and safety equipment such as smoke detectors and sprinklers. Normal Cleaning Contractors are often not equipped to carry out High Level Cleans which require Access Equipment and Fully Trained & Experienced Operatives.
KITCHENS & FOOD PREMISES:
We have dedicated teams of Specialist Kitchen Cleaners who work and day in Restaurant, Pub and Canteen Kitchens to De-Grease and Deep Clean Commercial Ovens, Fryers, Grills, Chillers, Worktops, Canopies and Extraction Units. We can also carry out Deep Cleans in Commercial Bakeries and Food Distribution Depots.
OFFICES & CORPORATE SECTOR:
CSG can offer a full range of One-Off and Regular Cleaning Services to Corporate Clients in London. If you are looking for a Quality Service for Daily Office Cleaning, or Carpet Cleaning to a Multi-Storey Office Block, Upholstery Cleaning to Office Chairs, or even an End of Lease Clean, we would be happy be more than happy to hear from you.
Other Cleaning Services include Event Cleaning & Waste Management, Natural Stone Cleaning and Escalator Deep Cleans.
HOUSING AND LOCAL SERVICES:
We are the preferred suppliers for several Local Councils and carry out Deep Cleans and Clearances on behalf of Social Services, as well as Trauma Cleans and Communal Area Cleans. We also provide services to Property Maintenance Firms with Void Cleans to Housing Association properties. End of Tenancy and Moving Cleans are also available to the general public.
We can also provide One-Off and Regular Cleaning to Schools, Hospitals, GP Surgeries and Dentists as well as Deep Cleans to Student Accommodation.
If you would like more information on our services, would like to arrange a site visit or request a quote, please call 0370 977 0037 to discuss your requirements. Alternately, complete or 'Contact' form; the link to which can be found on the top right of this page.



Loading...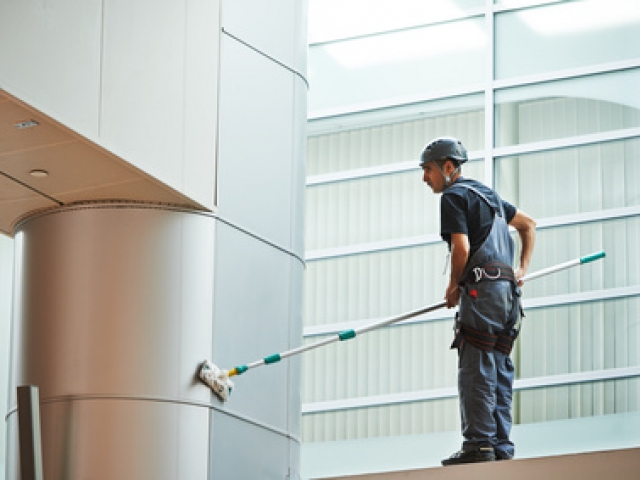 Why choose us?
Always have a personal point of contact.
Full on-site service management.
Bespoke service suited to your requirements.
Ethical employers.
Over 10 years of satisfied customers.
Nationally accredited Quality Management (ISO 9001) & Environmental Quality Systems (ISO 14001).
National coverage.
£10m Public Liability and £10m Employer Liability Insurances.
We have an environmentally friendly approach to cleaning, which is certified by our ISO 14001 accreditation.
OHSAS 45001 Health & Safety Management certification.